James Shill, MBA
Chief Executive Officer
James brings nearly 30 years of healthcare leadership experience to his role at Heritage Medical Associates.  James' past covers a wide continuum, including positions in hospital medicine, outpatient medicine, hospital-based integrated medicine, and the insurance industry.  Educationally, James completed a Bachelor's Degree from Utah State University majoring in Finance with minors in Computer Science and Economics, and a Master of Business Administration (MBA) degree from the University of Utah David Eccles School of Business.
Paul Gentuso, M.D.
Chief Medical Officer
As the Chief Medical Officer at Heritage Medical Associates, Dr. Gentuso works with the physicians and administration of Heritage Medical Associates to help ensure that we accomplish our mission of providing excellent patient care. Prior to accepting the role of CMO, Dr. Gentuso practiced Internal Medicine here at Heritage Medical Associates. A graduate of the University of Massachusetts Medical School, he completed a residency in Internal Medicine and Pediatrics at Vanderbilt University Medical Center. He is a Fellow of the American College of Physicians, and a Certified Physician Executive through the American Association for Physician Leadership.
Kenneth T. Caldwell
Chief Financial Officer
Kenny joined Heritage Medical Associates as Chief Financial Officer in 2009. His healthcare career began in 1995 as the controller for an independent multi-specialty medical practice - Kenny spent 4 years as CFO for a local cardiology group. Before joining HMA, he worked as VP of Operations for a physician practice management company based in Aurora, CO. Kenny earned his Bachelor of Science in Business Administration degree from Tennessee Technological University and his Master of Public Administration degree from Troy State University.
Sarah Galvis
Chief Operating Officer
As Chief Operating Officer, Sarah oversees the development and execution of Heritage Medical Associates' operations and practice development strategies, including initiatives focused on growth, patient access, and patient, physician and staff experience. Prior to joining Heritage Medical Associates in 2017, Sarah served as an Account Supervisor at Zehnder Communications, focusing primarily on healthcare accounts, and as a Marketing Manager, Medical Staff Coordinator, and Physician Recruiter within HCA's TriStar Health system. Sarah holds a Bachelor's degree in Communication from the University of Tennessee with a minor in Business Administration. 
Dawn Chrismer
Director of Business Services and Compliance Officer
Dawn joined Heritage Medical Associates as Director of Business Services in 2014 and brings over 25 years of healthcare experience to her role. As Director of Business Services, Dawn oversees both our revenue cycle and health information management departments, as well as our compliance program. An HIM professional since 1998, she began her career in St. Louis, Missouri. She has a wide range of healthcare experience, with primary focus on medical coding, practice management and revenue cycle management. Dawn's education includes the following certifications: Registered Health Information Technician (RHIT), Certified Coding Specialist – Physician's Office (CCS-P) certification through American Health Information Management Association (AHIMA) and  Healthcare Compliance (CHC) through Health Care Compliance Association (HCCA). 
Katie Copeland, BSN, RN
Nursing Director
Katie joined Heritage Medical Associates in 2019. As the Nursing Director, Katie is responsible for providing leadership, direction, and administration of clinical activities, clinical practice and education, clinical competencies and clinical development across the organization. Prior to joining Heritage, Katie started her career as an Intensive Care and Care Management nurse before transitioning to a nursing leadership position at Ascension Care Management. Katie is a graduate of the University of Tennessee - Knoxville, where she earned her Bachelor of Science degree in Nursing.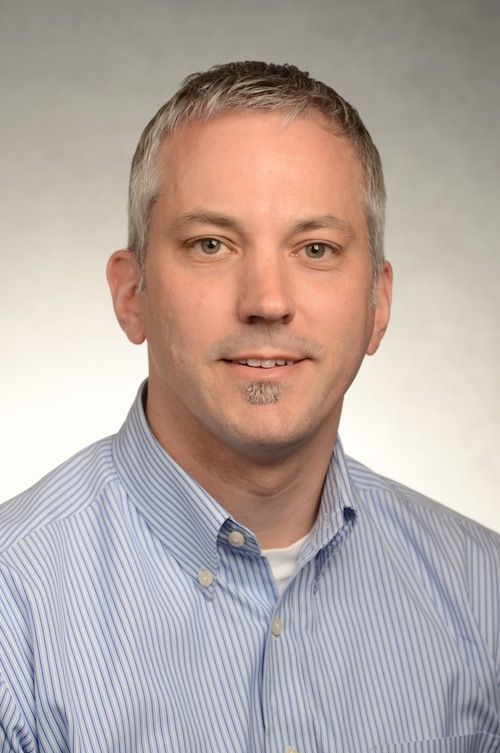 Drew Haege
Director of Information Technology
Working in healthcare technology for over 28 years, Drew started his career in Media Services at St. Thomas Midtown Hospital, where he was responsible for maintaining digital content and providing videoconferencing services for the hospital. With a passion for healthcare IT, Drew transitioned into a role supporting physicians and staff to ensure optimal patient care experiences using technology. Drew has spent the last 9 years leading and managing teams of technicians, engineers, and other IT professionals for Heritage Medical Associates. Drew built a foundation for his career in technology at Southern Illinois University where he received a bachelor's degree in Radio and Television and a minor in Business.
Ray Jones
Director of Information Systems
Ray began his healthcare career with Heritage Medical Associates in 1993. Ray initially started in our Accounting department where he served as Accounting Manager and then Controller. As Heritage Medical Associates implemented Electronic Health Records in 2003, Ray transitioned to the IT department as Director of Information Systems. In this role, Ray has led the implementation of multiple clinical and billing systems. A graduate of Tennessee Technological University with a Bachelor's Degree in Accounting and a minor in Math.
Carrie Transley-Ledbetter
Director of Clinic and Facility Operations
Carrie joined Heritage Medical Associates as Director of Clinic and Facility Operations in 2017 and brings over 20 years of risk management, clinic office management and healthcare operations experience to her role. Prior to joining HMA, she served as a multi-office manager for HCA's urgent care division. As Director of Clinic and Facility Operations, she oversees our Site, Diagnostic Imaging, Laboratory and Purchasing management teams as well as facility space planning. Carrie earned a Bachelor's degree in Political Science from Fisk University and a Master of Healthcare Administration degree from Bellevue University.
Tiffany Phantakou
Director of Human Resources
Tiffany joined HMA's Human Resources team in 2020 as the Benefits and Compensation Manager. In 2022, she transitioned to the Director of Human Resources. Tiffany brings 20 years of experience in the healthcare industry, with the last 10 years in human resources and leadership positions. As the Director of Human Resources, Tiffany leads HMA's HR department. Tiffany earned her Bachelor's Degree in Management and Human Relations and her Master's Degree in Organizational Leadership from Trevecca Nazarene University.
Executive Committee Members
Sean Ryan, M.D., President
Paige Smith, M.D., Vice President
Rodney Lewis, M.D., Secretary
Allison Strnad, M.D., Treasurer